News and Updates
David Copeland · September 11, 2018
Newsletter · Volume: 18 Issue: 9
September 2018 Expanded Newsletter
& Kenya Update
Volume 18 #9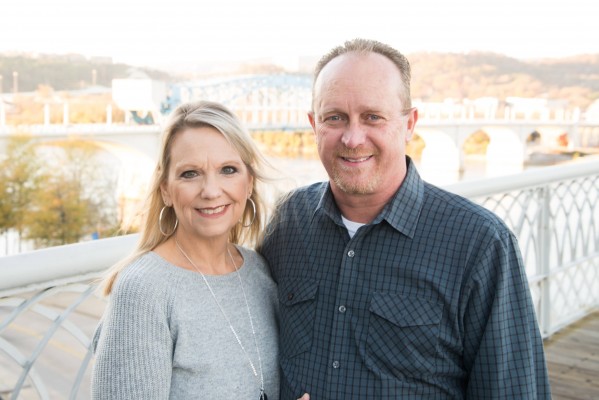 This is an expanded edition of the September Revival Now Newsletter, plus some pics of our August ministry time in Kenya.
We began our August outreach in Malava, Kenya for the Malava School of Ministry. Over 400 pastors & leaders gathered for 4 days of teaching on The Holy Spirit, Doctrine of Angels, and the Five Fold Ministry by our instructors Mike Joyner, Cheri Stowers and myself. By Friday, the atmosphere was so charged that the Spirit was falling like rain. In the final session on Friday God poured out His Spirit in such a mighty way, no one wanted to leave.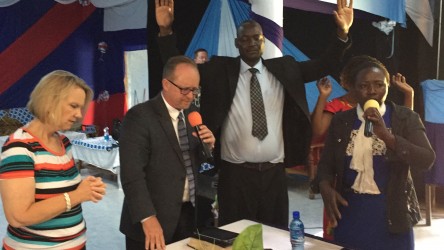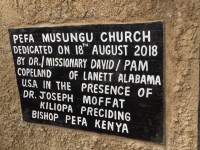 On Saturday August 18th we had the honor of dedicating the new sanctuary of the Musungu PEFA Church, led by Bishop Elly Taliti. This congregation has grown tremendously in the last several years and they also serve as the host church for the Malava School of Ministry. Bishop Elly has been a great blessing in connecting pastors, people and church groups together from across denominational lines. In fact, over 34 different denominational groups were represented here in Malava during August. He has also been able to convince many who have never fellowshipped with any other group to join the School of Ministry. Space will not allow the testimonies of leaders of churches who have renounced false teaching and now fully embrace Biblical Christianity because of this School of Ministry coming to the Malava region.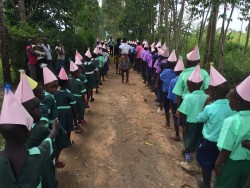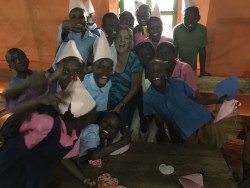 August 21 & 22 half of our team traveled to Kitale, Kenya for a children's outreach with Apostle John Sang and Revival Fire International Ministries. The two-day outreach ministered to over 100 children (many of them orphans) who have often been forgotten because they live in the rural area. We laughed together, cried together, played together, sang together, worshipped together and learned together.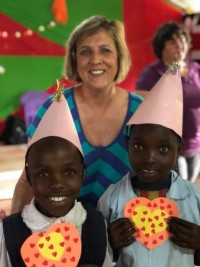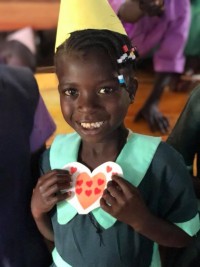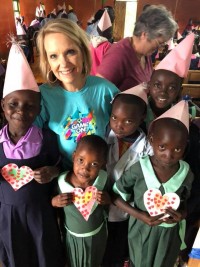 I can't help but remember the words of Jesus in Matthew 18:3 when He stated, "unless we are converted (changed) and become as little children, we will in no wise enter the Kingdom of Heaven." Children have not been polluted with racism. They have not been stamped by religion. They have not been warped with unbelief. May God help us all to recapture the faith of a child. Thank you to Kim Roberts, Melanie Lanier, Robin Pierre, Lois Seibold, Laura Bennett and Pam Copeland for leading our children's ministry for the entire month.
At the same time the Kitale outreach was happening, women from all across the Malava area gathered for the Malava Women's Conference led by Cheri Stowers. It was a powerful three days of ministry that greatly impacted the women in attendance. Many received healing as well as the Holy Spirit Baptism and everyone was greatly encouraged from the meeting.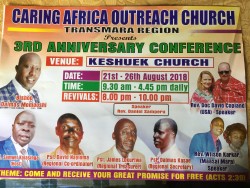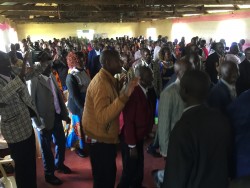 Sunday August 26th I had the honor of traveling to Keshuek, deep in the rural area of SW Kenya for the final service of the Keshuek Caring Outreach Church Annual Convention. Bishop Dalmas Momboshi is leading this young group of churches in expanding the Kingdom of God through them. What began as one small church in a mud building in a very rural area has now become a network of fourteen churches Bishop Momboshi is overseeing, that are helping to transform the rural region in SW Kenya. At the altar time, almost every single person responded to pursue God in a fresh and new way. I also loved my offering: six Masaai necklaces, two Masaai Shukah's (Masaai blanket) a blanket for our bed at home and a chicken. Our cook for our Kilgoris School of Ministry Joseph Marrau barbecued him and he was good..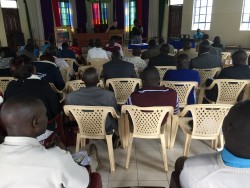 August 27-31 the Kilgoris School of Ministry saw almost 50 pastors and leaders gather for across SW Kenya for five days of heaven on earth. There were a couple of times the atmosphere was so charged, I'm not sure how the teachers were able to continue teaching.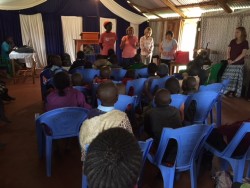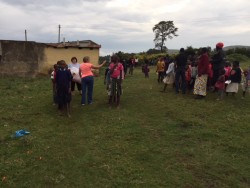 In Kilgoris, we continued with some special children's outreaches around the area. Our team of ladies from Lanett led a children's outreach for Pastors Patrick & Carolyne Wanjala at Fountain of Life Church in Kilgoris. Over 300 children were blessed and ministered to in the two day event. The next week, Pastor Wanjala was at the court house for some personal business and several ladies told him how grateful they were for someone ministering to the children of the town. It was confirmation to us how God truly directed every event we planned for this team.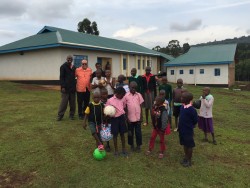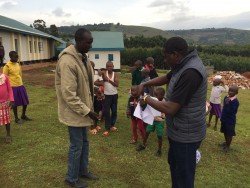 Several times during the week we were able to visit our orphanage, the Hope Centre Children's Home, to welcome them home permanently to their new facility. After our VBS in June, they had to return to their caretakers to complete the school term that ended at the end of July. I was glad we could be there to welcome them home.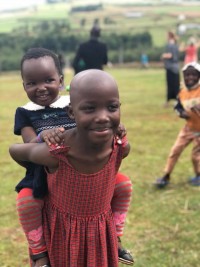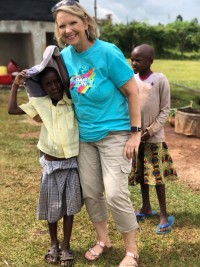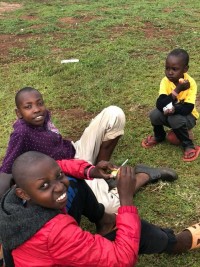 Twenty-eight orphans are now the new residents of a beautiful place, that although it is still under construction, it is still a better place they have ever lived in their lives. Last week we were also able to begin construction on the new kitchen that should be ready in a matter of just a few weeks.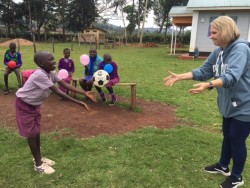 While the entire trip was a great blessing, probably the most special moment came when we visited the Poroko Special Needs School. 113 special needs children, many of them orphans, attend a beautiful campus between Kilgoris & Nyangusu, where our orphanage is located. They were so thrilled that visitors came and spend the better part of the day with them.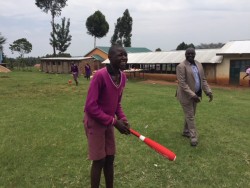 This is Emmanuel. The school director Emmy Tudongu told me this boy had never smiled before. He was smiling and laughing the entire time we were there.
I also want to thank James & Kim Lacombe and His Hands Outreach International for taking the burden and raised the necessary funds to purchase new shoes for all the children at the Poroko Special Needs School. This is the very first time ANY of them have worn brand new shoes.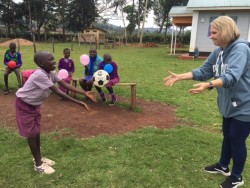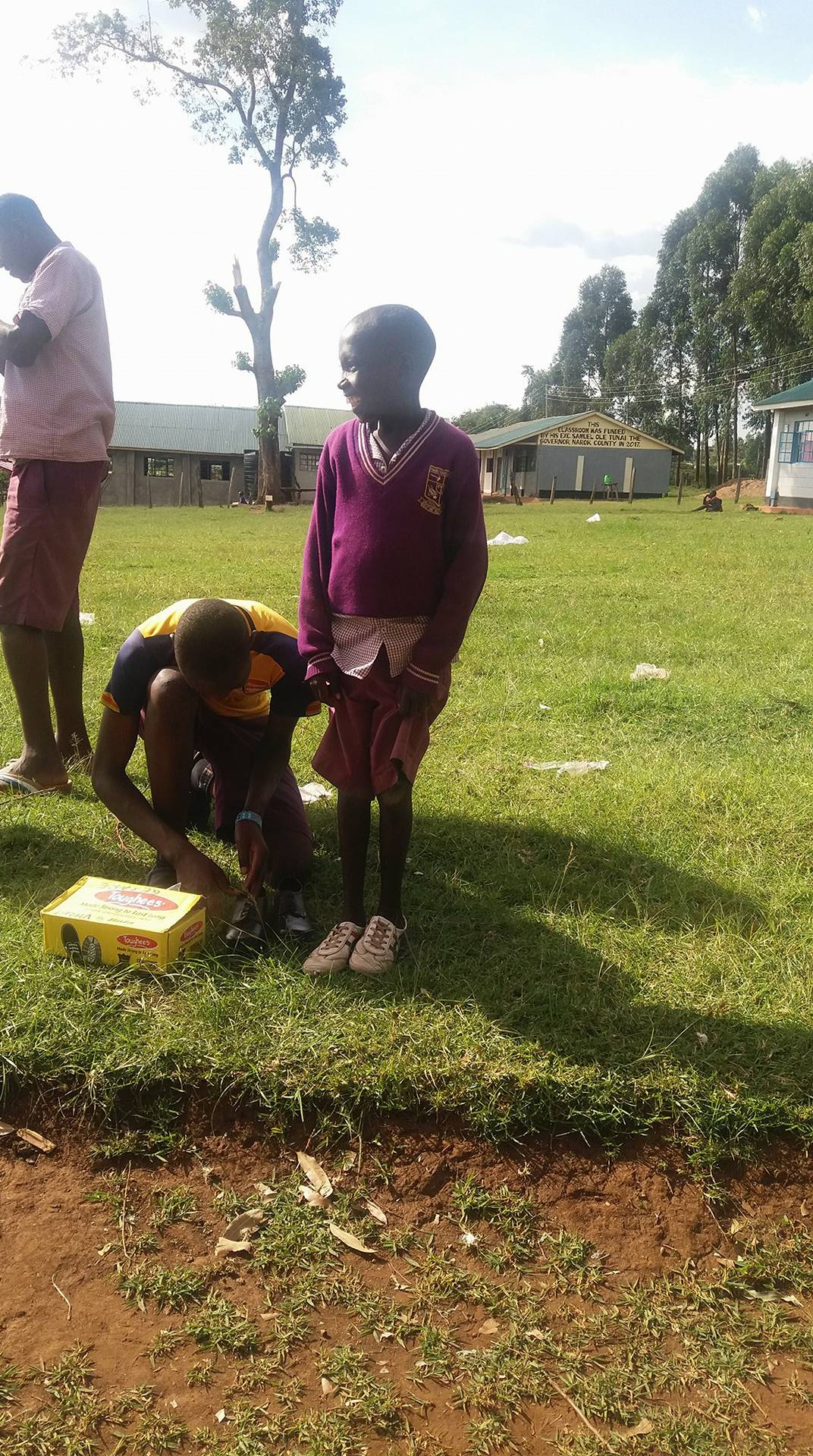 This smile says it all.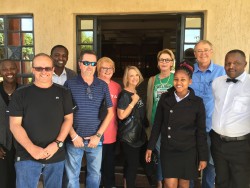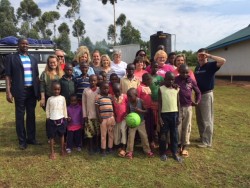 I want to thank our August team members for all their hard work and sacrifice to make this month one of the greatest in the history of Revival Now International. Thank you to Mike Joyner, Shawn Collier, Faye Johnson, Cheri Stowers, Kim Roberts, Melanie Lanier, Robin Pierre, Lois Seibold, Chaney McCormick, Laura Bennett and Dave & Lynne Johnson for joining me and Pam for this great adventure in impacting people from across Kenya, Tanzania, Uganda and Rwanda.

To all our Revival Now Partners Around the world I cannot say thank you enough for helping us fulfill our part of the Great Commission. Your giving to Revival Now is helping us little by little touch the lives of pastors, leaders, women, children & youth literally all over the world.
You are helping us make a difference, one leader at a time.

Your continued love, prayers and financial support is welcomed and greatly appreciated.
David & Pam

REVIVAL NOW INTERNATIONAL ITINERARY
September 2018
September 16 First Assembly of God
Sun AM Lagrange, Georgia
Pastor Bob Gulley

September 22,23 Awaken Life Church
Sat, Sun Fayetteville, Tennessee
Pastors Joe & Lisa Young

September 30 The Embassy Church
Sun AM & PM Rosenberg, Texas
Pastors Deborah & Greg Prihoda

Stay in touch with Pam and I by visiting our website http://revivalnow.org; or find us on Facebook.
***All Gifts Are Tax Deductible***
You can make a donation to Revival Now International via Paypal by clicking the icons below. Thank you for being obedient to what ever the Lord has you do.

Visit us on the internet!