News and Updates
David Copeland · March 1, 2021
Newsletter · Volume: 21 Issue: 3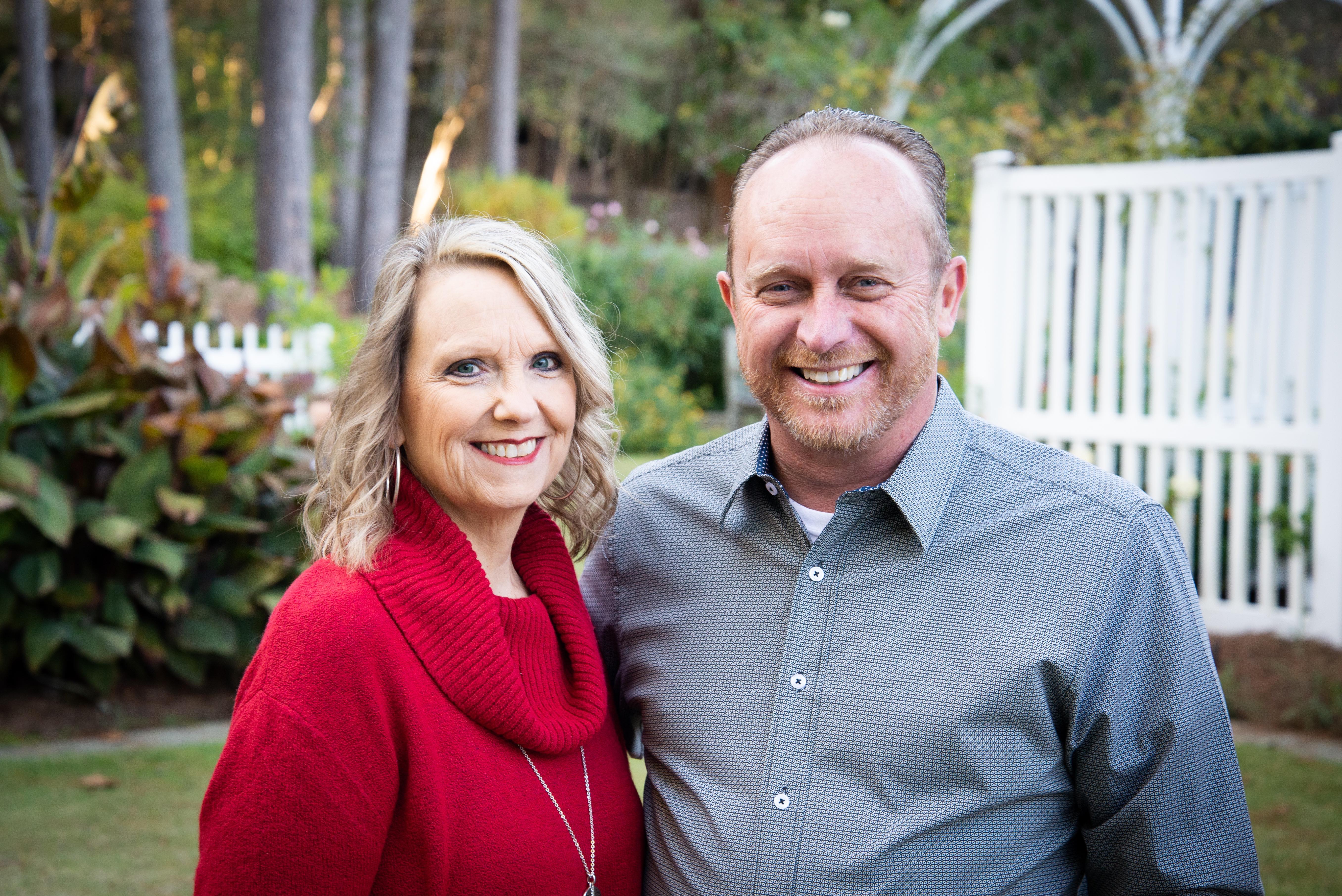 John 14:10 "Do you not believe that I am in the Father, and the Father in Me? The words (Rhema) that I speak to you I do not speak on My own authority; but the Father who dwells in Me does the works."
Last month, we began a series on Faith. A few weeks ago, I was awakened by the Lord in the night and deep in my inner man I sensed Him instruct me to focus this year on faith, a restoration of Divine healing, and digging deep into understanding the message of the Kingdom of God. I realize all three of these subjects stir great debate, even among Pentecostal & Charismatic people. But the truth is, these are very important aspects of our walk with God as Spirit-filled believers. We must bring these truths back to the forefront in this hour of time. These are not new Bible teachings these subjects are a part of the foundational principles of our walk with the Lord.

God gave us the faith to start when we were born again. Paul states in Romans 12:3 when we were born again, deposited deep in our hearts was "….the measure of faith" or some translations say "a measure of faith." I am convinced we are all given the same measure when we were born again. What we do with that measure afterward is up to us as to how faith will operate in our lives.
After we receive what I call our "starting faith", we must continue to develop "faith to endure". The Word of God comes with the faith to endure. Now everyone who knows me knows I hate tribulation and testing. I understand testing and tribulation are all a part of the process of God in our lives, but I still don't have to like it (hahaha). When you search back through history, all the early church fathers had a faith to endure tremendous sufferings.
When people confessed Jesus in the Roman empire, they did so with the understanding that they may have to die for this faith they were confessing. In many of the Roman cities, crosses surrounded those cities and early believers knew that to declare Jesus Christ as Lord meant they may end up on one of those crosses. Paul preached in many places "through much tribulation we would enter the Kingdom of God." (Acts 14:22)
So many people reading this newsletter have passed through great testings of their faith, endured, and now can testify that believing and trusting God's Word absolutely works.
Many of you know that recently, I endured Covid-19. The morning I tested positive for Covid, I knew exactly what it was. For over eight days and nights I ran fever of 102-104 degrees. Many years ago, I was attacked with a liver ailment that almost took my life; so, I am very familiar with the spirit of death when it comes grabbing at your body.
On the eight night, I was awakened at 3 am with a great sense that death was coming for me that morning. I got up and could feel death all around me and I kept thinking, well, this is it. I had already a few days earlier planned my funeral and set in motion process Pam would take with the ministry should I not survive. You may think, "David, you were just delirious from fever!" Trust me friends, when death comes for you, you will know it!
I began to tell the Lord, "Father, I'm not ready to die!" Deep in my inner man, I heard the question, "…what does Ephesians 3:20 say?" This passage has been one of my life verses for over 40 years so without grabbing my Bible I began to speak it out loud back to the Lord, "Now unto Him who is able to do exceedingly, abundantly above all we ask or think, according to the power that works in us…" I did eventually pick up my Bible and open it up to that passage to make sure I was quoting it right. I heard the Lord tell me, "say it again!" So again and again I kept quoting that verse back to the Lord. I must have quoted it for almost an hour, when I heard the Spirit say loudly in my heart, "SAY IT AGAIN!" So, I said it again. When suddenly, a faith began to rise up in my heart and I said it with an authority that I hadn't said it before, "NOW UNTO HIM…WHO IS ABLE…TO DO EXCEEDINGLY…ABUNDANTLY…ABOVE ALL I CAN ASK OR THINK…ACCORDING TO THE POWER THAT WORKS IN ME!!!!"
Immediately my fever broke and was completely gone. And it never returned. To God be ALL the Glory!
Hebrews 10:36 tells us, "For you have need of patience, that, after you have done the will of God, you might receive the promise." Paul commanded his spiritual son Timothy to endure hardship as a good soldier of Jesus Christ (2 Timothy 2:3). I have many friends who have died from Covid-19 in the past year. And if we live long enough, we will die as well. But what I am focusing on today is the truth that God's Word will empower us to endure anything satan, this world, persecution, affliction or even our own carelessness causes to come into our lives.
God truly has given His people a faith to endure.
David & Pam