Happy 40th Anniversary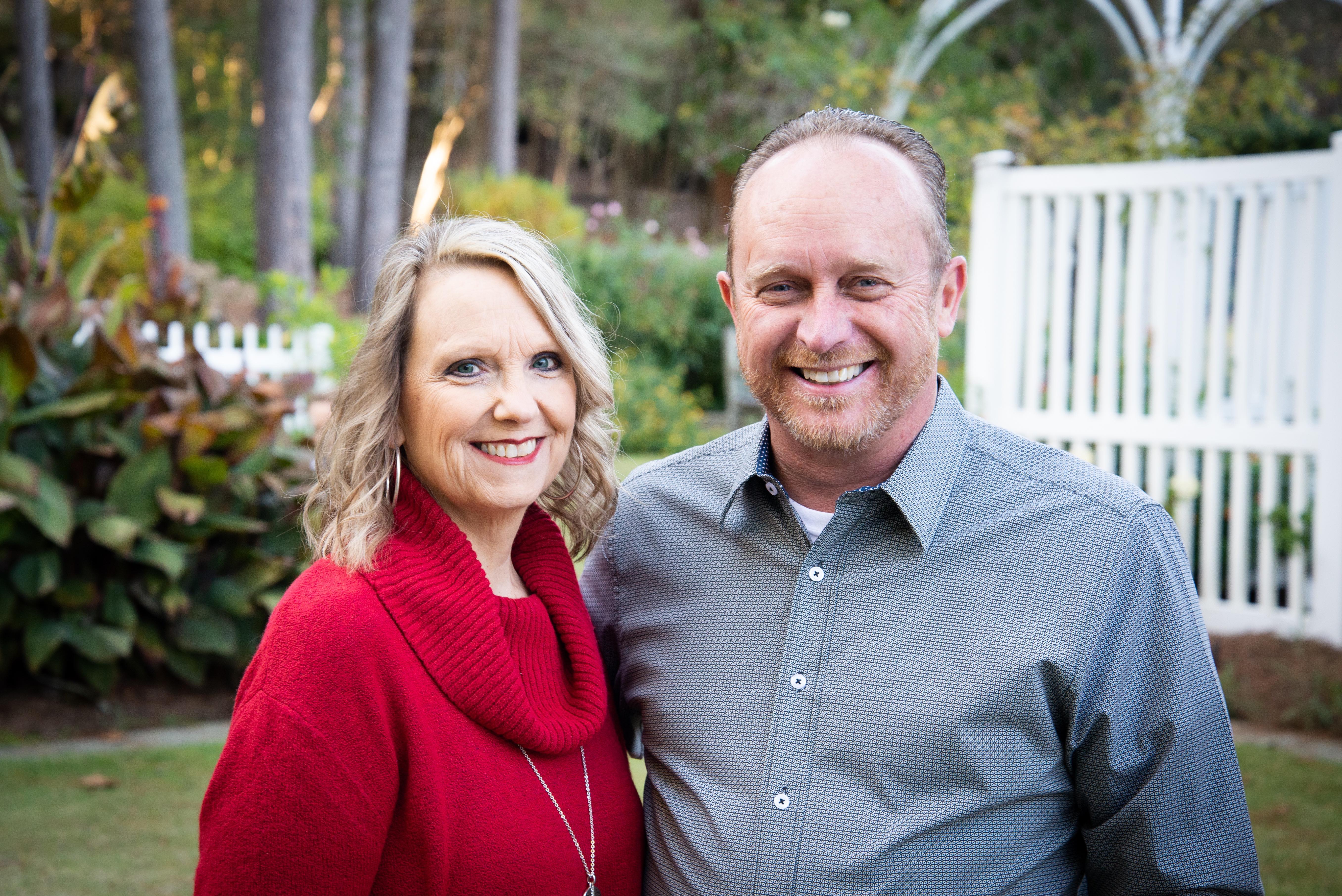 Today, Pam and I will celebrate 40 years of marriage. Forty years ago, most people didn't think we would last six months. And here we are, forty years later. We were married on Leap Year Day in 1980 so technically we have only been married ten years. But I like 40 better!

I deliberately put the number 40 instead of writing out the word forty (using correct grammar) because just writing that number makes me break out in praise thanking God for His grace and mercy. I know many couples who have celebrated forty, fifty, sixty years of marriage. But many couples in today's climate never make it to five years. And sadly, we have all known couples who made twenty, or twenty-five plus years then divorced. And if that has happened to you, please don't take offense at my writing today, just know there were several times in the last 40 years we almost quit. But God got my attention before He got her attention. And when the man makes the decision to whole-heartedly serve God and love his covenant wife, the majority of the time the family follows suit.

The number 40 in Scripture signifies a generation. But the number 40 in scripture also signifies a trial period or a probationary period. The ending of a 40-year period also signifies a new beginning. We see this through the nation of Israel as they traveled through the wilderness for 40 years; also with the life of Jesus before He ever began the fullness of His ministry, He experience that 40 days of fasting, prayer and temptation in the wilderness.

I know Pam will attest, in 40 years we have experienced many tests and many trials; but God has brought us out of them all! To God be the Glory!

These are just a few things I have learned (as a husband) after 40 years of marriage to the same woman:

1.Women have a secret code. I'm not talking about their love language, I'm talking about their secret code. As they are talking about certain things (it doesn't have to be anything important), they are really telling you what they want to do…where they want to go…what they want to eat, etc. Trust me on this guys: learn your wife's secret code…her "unknown tongue"…and when you are able to interpret, you will be a happy man. I'm still learning to listen to Pam's secret code.

2.Women will follow a Godly leader. I know there are some women who would rather marry a wife beating, beer drinking, cussing, hell raising man; but the vast majority of women WILL follow a Godly man when she is assured in her heart you have heard from God.

At every major juncture in life that presented a career change, a move to another location, or birthing an entirely new ministry, when I was able to look Pam in the eyes and say "honey, I know I have heard from God", she followed. Sometimes reluctantly at first, but she followed when she knew in her heart I had heard from God. That includes moving her away from her family when we had only been married barely two years; raising our children without any extended family close by; even when I asked her to leave a church we dearly loved and had given our lives to in order to birth an international ministry that has us spending more time in Africa than at home with our grandchildren, Pam has followed. And I greatly honor her for that.

3.I know without a doubt God has given me a Proverbs 31 woman. When we first married, there was a tremendous amount of pressure; unspoken pressure, put on her to be a certain kind of pastor's wife. I told her from the beginning, I only want you to be the woman God created you to be. She birthed, nurtured and raised two Godly women who are now raising their families to live for and love Jesus. She is dearly loved by our five grandchildren who honor her every time they see her. I know this makes her feel awkward (as it does me sometimes), but many, many women around the world recognize and honor her as a spiritual mother; for her meek and quiet spirit, her gracious love and tenderness that she deals with people with. But also, they honor her for her prophetic voice; because if you ask Pam her thoughts on a subject or about whether or not a person is genuine and real, she will tell you. You will always know where you stand with Pam Copeland. If you don't believe me, just ask her.

I am going to do something for Pam I have never done in 40 years of marriage. I am going to take two back to back Sunday's off and take her on a cruise to a couple of destinations she's always wanted to go to. (If you would like to send a special offering, now is your chance, hahahah!)

I am so thankful God allowed me to meet and marry this girl from Bakewell, Tennessee. Happy 40th Anniversary Pamela Doss Copeland!