Our Team
David and Pam Copeland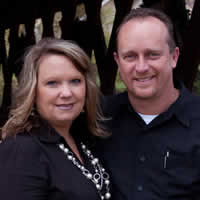 David Copeland was called to preach at the young age of 16. An ordained minister, David has served in ministry 1978. David served in pastoral ministry for over 14 years of his ministry tenure. Then, something radically changed.
The vision began in 2001 as David felt urged to begin a new work involving global missions and U.S. evangelism. God stirred his heart to take the Gospel into countries like Kenya, Guyana, Haiti and Indonesia as well as to promote the message of Christ in the United States. Now, after more than six years of Kingdom labor, Revival Now International has seen God's power heal hundreds and hundreds of lives. Many church leaders have been trained to further the Kingdom and the work of the Lord has grown exponentially.
David and his wife, Pam, were married in 1980. Today, they have two daughters and five grandchildren.
You can contact David by phone at 706-773-1546 or by email at .(JavaScript must be enabled to view this email address).
Shane and Chere' Smith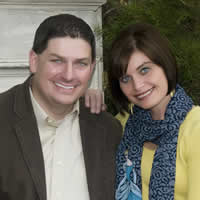 Shane and his wife, Chere' celebrated 20 years of marriage in June of 2014. They have a daughter, Morgann and a son, Evan. In 1989, Shane started working at one of the largest banks in the US. His career in banking spanned over 20 years. During his tenure, Shane worked his way up the corporate ladder in which he ultimately obtained the title of Bank Vice President. He managed several bank branches to include the largest branch in the area. Shane's attributes his success in banking to one person, Jesus!
He has had a passion to serve God and just simply help people since he accepted Christ at the age of 16.
That same passion has led him abroad to India, Guyana and Kenya. He has accompanied Pastor David Copeland on multiple trips to Guyana and Kenya. Also, Chere' and Shane were afforded the opportunity to serve in a Pastoral role in two different churches. Both churches grew exponentially under their leadership.
Shane stated, "Due to the nature of working in the financial industry, I have often seen the mismanagement of funds entrusted to local churches, ministries, etc. I have served as a board member on numerous faith based, non profit, entities. I can say, with conviction, that I have never seen a faith based ministry with the financial integrity like that of Revival Now International! When you plant seed, it is imperative that you plant it in good soil! I count it a blessing to partner with Pastors David and Pam Copeland of Revival Now International."
You can contact Shane by phone at 256-309-7755 or by email at .(JavaScript must be enabled to view this email address).
Jeremy and Amanda Sheppard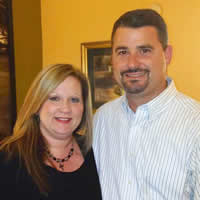 Jeremy and Amanda serve as Fund Raising Coordinators for Revival Now International. They are in charge of raising funds through special events that help Revival Now sponsor pastors and leaders in our many Pastors and Leaders Conferences around the world.
Jeremy has served many local churches as a pastor, evangelist, special singer since beginning in ministry in 1998. Jeremy and Amanda are the proud parents of Breanna and Nathaniel who also serve with them in ministry. Jeremy and Amanda are available for weekend ministry and will greatly bless your church as well as be able to share the international ministry of Revival Now.
You can contact Jeremy by phone at 334-444-7414 or by email at .(JavaScript must be enabled to view this email address).